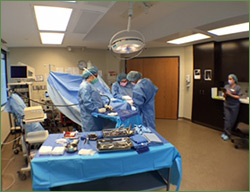 Mission Statement
OrthoTec Surgery Center is a state-of-the-art specialty facility devoted exclusively to extremity orthopedic surgery. We are committed to providing high quality, cost effective patient care in a comfortable, safe, and friendly environment.
Credentials
Ambulatory Surgical Treatment Center (ASTC), Licensed by Illinois Department of Public Health (IDPH)
Illinois Department of Public Health (IDPH), Certificate of Need (CON)
Joint Commission on Accreditation of Healthcare Organizations (JACHO), Accredited
Centers for Medicare and Medicaid (CMS), Certified
Why Us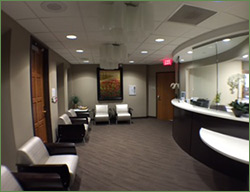 As a limited specialty center we can focus on one thing and do it well. OrthoTec surgeons and staff are highly specialized in extremity orthopedics, giving you the most comprehensive and up-to-date treatment available. Our focus allows us to stock specialized equipment and supplies that are not readily available in most multi-specialty facilities. And by being efficient, reducing waste and redundancy, we are able to provide the highest quality at a significantly lower cost than hospitals and multi-specialty centers. You will notice the difference in everything we do.
Physician Owned
OrthoTec is owned and managed by physicians, so you know our focus is on our patients and quality medical care. Your medical and surgical care will be determined by you and your doctor, not a hospital administrator or insurance company.